Both of us were very happy at dinner tonight.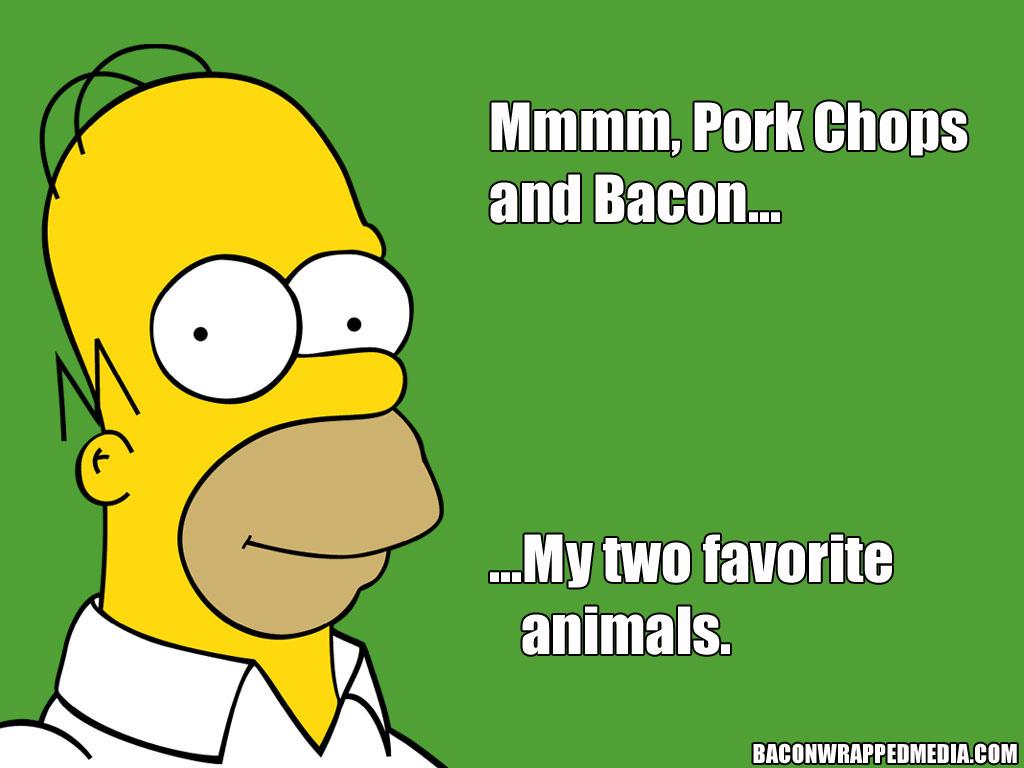 For Petey, there were big, fat, baked pork chops. When I took them from the freezer, I made a rub using coffee salt, freshly cracked peppercorns, ground caraway seeds, thyme, and fresh rosemary.  I rubbed it all over the chops and put them in the fridge to thaw.
When it came time to cook them I tossed them into a bag of flour.  Them I ran them through a pan of buttermilk and pressed pecan pieces and whole grain cracker crumbs all over them.
I set the oven to 375 degrees.  I put a little vegetable oil into a shallow baking dish and nestled the pork chops inside.  I inserted a probe thermometer into the thickest part of the thickest chop.
Common wisdom used to be to cook the pork chops until there was no moisture left in the meat.
But there are a few problems with that tactic.  Pork is very much leaner than it used to be, so the meat comes out dry.  And cooking them to a temperature of 160 or so makes the meat come out very dry.  So the end result is pork that is very dry.
Did I mention it would be dry?
Even the USDA, historically a very conservative and safety conscious bunch, now recommends that pork only needs to be cooked to 145 degrees.  I cook our pork chops to 140, which gives us a very light pink center.  Even if pink is not a color you want in your chop, 145 will be cooked through, but still juicy, and a radical sea change from the chalk-like 160 or higher.
So that was Petey's treat.  What was mine?
Tater salad.
I don't remember exactly I lost my heart and mind to potato salad, but I do know that unbelievably when I was little I didn't like it.  If you've read more than one or two of these essays, you know that my two favorite foods on the planet are potato salad and birthday cake.  And even I know that woman cannot live on birthday cake alone—although I'd be happy to volunteer for a study to find out exactly how much birthday cake one can live on.  So if you know somebody in research…
Anyway.
My treat tonight was the potato salad portion of the program.  And I was trying out a new recipe.
That's the great thing, but also most problematic part of potato salad.  When I googled recipes, I got 6.33 million results.  Putting "classic" in front only lowers that number to 1.78 million.  There is no one right recipe.  It varies according to culture, geographical region, ingredient availability, and even mood.
What this means is that there are numerous amazing, delicious versions of the dish.  And there are just as many recipes for dreck.  Mustard, celery, relish?  Wrong. Wrong. Wrong.
But, you might think that broccoli or olive oil are abominations.  Everyone has a place at the potato salad table.  So pull up a seat, and grab a fork.
Thanks for your time.
Parma potato salad
3 pounds red skin or yellow potatoes
½ red onion, diced
½ cup pancetta, cut into strips, cooked until crispy, and set aside
3 tablespoons pancetta fat, divided (if you don't have enough, add olive oil)
½ cup grated Parmesan cheese
¼ cup freshly squeezed lemon juice
Zest of 1 lemon
1 teaspoon dried thyme
1 cup mayonnaise
Salt & pepper
In a large heavy pot with heavily salted water, boil unpeeled potatoes until a knife easily pierces it.  Drain, and let cool.  When fully cool, peel and cut into bite-size chunks.
Place into a large bowl along with onion, and drizzle 2 tablespoons of fat over veg, along with salt and pepper to taste.  Gently stir to coat.  Cover, and let sit at room temperature for thirty minutes.
Make dressing.  In a small bowl whisk together the last tablespoon of fat, Parmesan, lemon juice, zest, thyme, and mayo.  Season, taste, and reseason if necessary.  Cover and refrigerate thirty minutes.
Thirty minutes before service mix dressing into potatoes starting with about ¾ of it, adding more if needed. 
Sprinkle pancetta on top of each serving.  Serves 4-6.