Spinach, that's the big, green deal.
Did you know that curly leaf, or savoy spinach almost went extinct?  With the advent of the triple-washed, bagged baby spinach the demand for it among the big produce companies pretty much disappeared.  The flavor is less mild, and all those nooks and crannies on the surface of the leaf makes it hard to thoroughly clean a product which already has a somewhat problematic reputation and history concerning sick-making microbes.
But Petey and I both love a classic spinach salad: spinach, sliced button mushrooms, hard-cooked egg, shaved red onion (Petey's a hold-the-onion man), crispy bacon shards drizzled with freshly made buttermilk ranch.
So, I almost always have some greens in the fridge.  But they go wonky quick, and when most leafy greens get past their prime, there isn't much to do with them, other than adding them to the compost heap.  But spinach is different.  When I have spinach that's too shop-worn for salad, I cook it, either sautéed or creamed.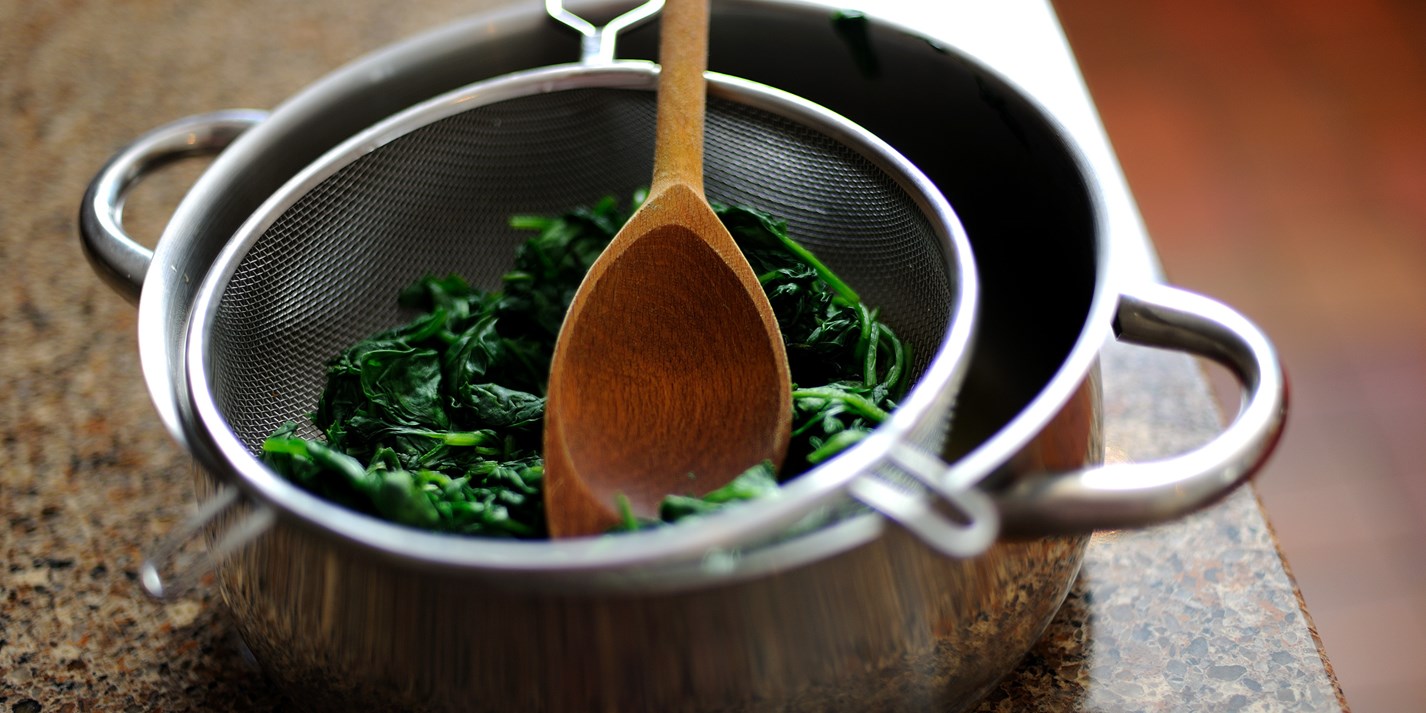 I put it into a large microwave safe bowl, cover it with a paper towel and nuke it until it's completely wilted; somewhere between 2-4 minutes depending on how much I have.  Then I turn it out into a colander to drain and cool.
If I don't plan on making it right away, I put it in a labeled, dated zip-top bag and freeze it.  If you're not a big salad eater, you could also skip the whole fresh spinach step, and just buy it frozen.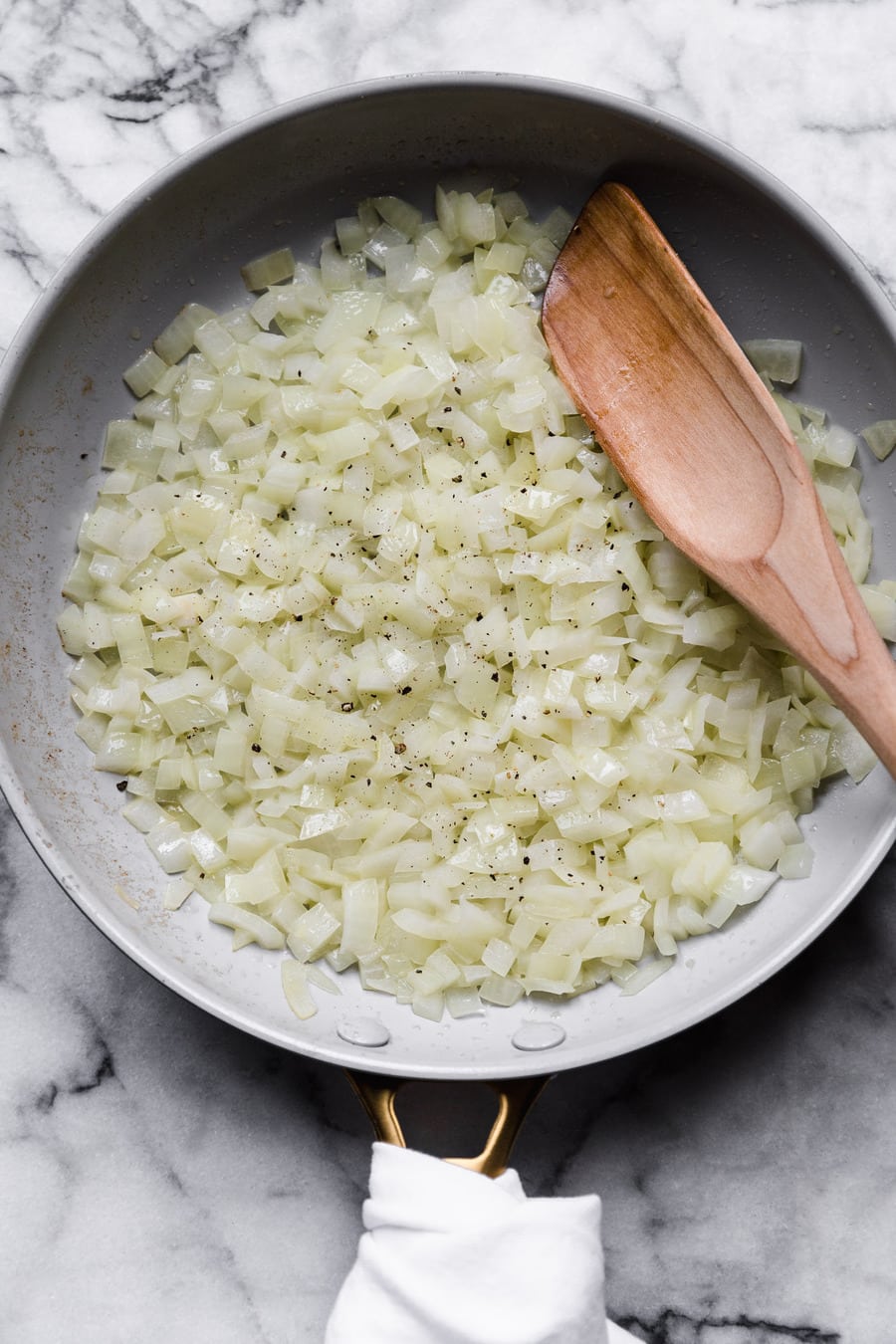 For both sautéed and creamed spinach, you start the same way: onions.  Put some butter or oil into a skillet and add chopped onions.  Season and cook until they begin to caramelize (the more color on the onions, the sweeter they'll be, you choose).  Then add 2 cups of thawed, wilted spinach that you've squeezed most of the water from.  Season and add 10-12 gratings of fresh nutmeg.  For sautéed, let it cook until it's mostly dry, and a little browned around the edges.  Take off the heat, add the juice of a lemon, check for seasoning, and serve.
For creamed spinach:
Start like for sautéed, but after adding the spinach, add about 2/3 cup of 2% or skim milk and ¼ cup cream.  Season and add nutmeg, then stir in ¼ cup of grated Parmesan cheese (not the stuff in the green can).  Let it cook until the spinach is in a nice thick, creamy sauce (about 10 minutes on medium).
Take it off the heat and stir in a couple of heaping tablespoons of whipped cream cheese (this will stabilize the sauce).  Then stir in the juice of a lemon.  Check for seasoning and serve as is, or over a baked russet or sweet potato.
Or.
My new favorite thing is to use the creamed spinach in the place of pesto in pasta.  Cook the pasta while the spinach is cooking.  When the spinach is finished, and the cream cheese and lemon juice are stirred in, transfer the pasta into the spinach pan with a slotted spoon.  Don't drain it, because you'll then use enough of the pasta water to thin out the spinach, and starch in the water makes the sauce silky and it coats the pasta perfectly.  Then top with more parm.
It's really good, and frankly I'm not sure how this took so long to occur to someone who normally has at least seventy-five varieties of pasta in her kitchen at all times.
Next week I'll tell you what I got up to tonight with a box of Costco mushrooms and a kitchen full of pasta.
Thanks for your time.