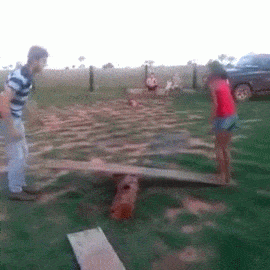 Have you ever seen a cartoon where a big guy hops on a see-saw with a little guy, and the little guy flies up into space?
Or, maybe you've been on one, and the guy at the other end gets off abruptly and you slam down to Mother Earth in a manner that rattles your fillings and makes you walk funny for a few days.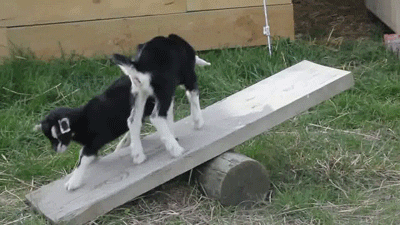 Both of those hilarious calamities occurred because there was a lack of one crucial ingredient.
Balance.
The Kid and I were in Raleigh the other day to visit the NC Museum of Art; truly, one of our state's greatest cultural gifts.  I bought tickets for an exhibit, and The Kid picked up the lunch tab.
My child surprised me with Beasley's Chicken + Honey (237 S Wilmington St, Downtown Raleigh).  Beasley's is one of Ashley Christensen's eateries.  Chef Christensen is Raleigh's #1 culinary rock star.  Her standards are as high as the quality of her dishes.  Her menus are thoughtful, and the food is invariably fresh and delicious.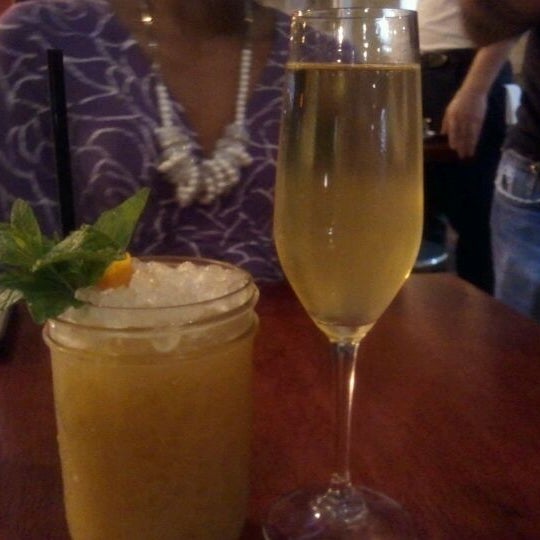 First, we ordered a couple of their house cocktails.  The Kid got a Benton's Old Fashioned, and I got the American Trilogy.  They were both tasty, but oh so strong.  Their bartender does not skimp.  After one, the world's cheapest drunk (that would be me) was about four sips away from looking for a lamp shade with which to dance.
We stopped at one.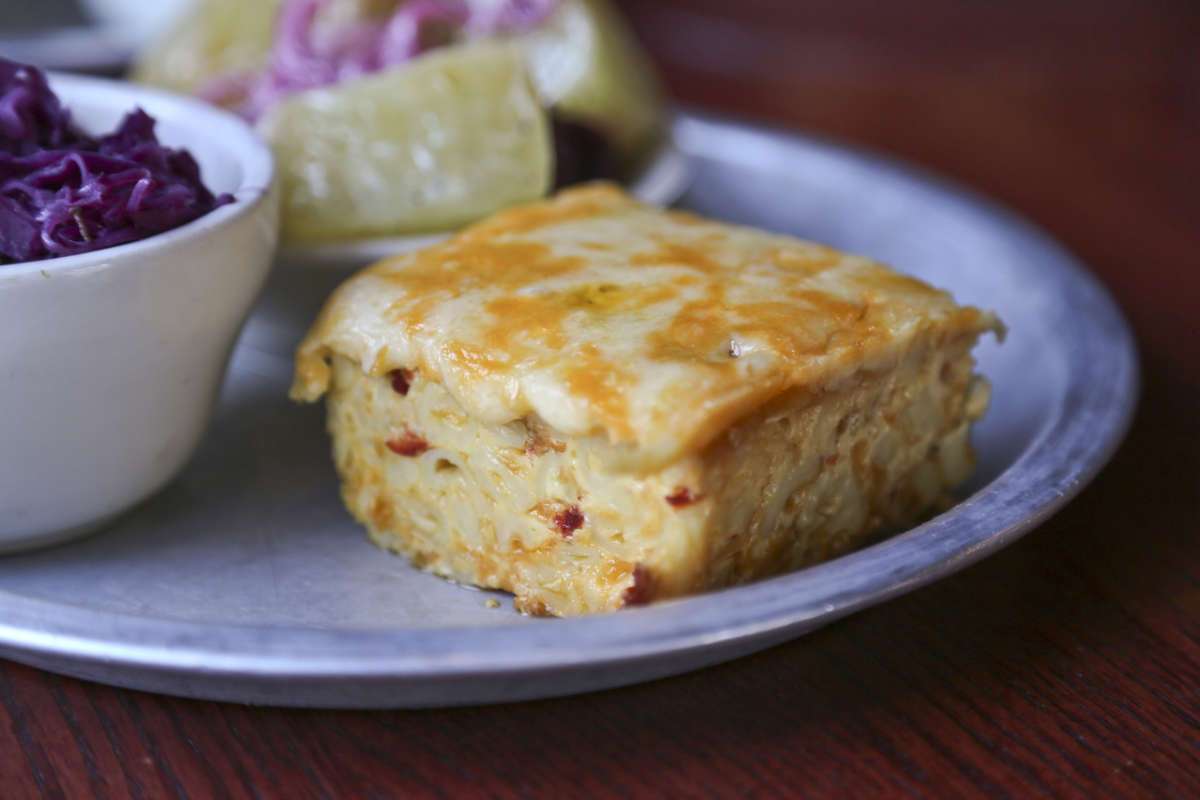 We decided to order a few sides to share alongside our entrees.  We got the mac & pimento cheese custard, a terrific example of the egg-forward version of the Southern classic.
We also ordered the creamed collards and as an appetizer, the crispy cheese grit fries.
These two items were straight up perfect.
What made them perfect, you ask, Gentle Reader?
One word—balance (now, hopefully, the see-saw palaver makes some sense).
The greens were creamy and rich, but with a hint of heat, and a bracing vinegar bite.  There was no cloying greasiness on the tongue because when the creamy hit, it was quickly followed by the acid.
It was the grit fries though, which should be required eating for every human who strives to become a skilled cook.  It was a graduate degree on a plate.
The fries were planks of crispiness that hid a creamy, cheesy rich bite of perfectly cooked grits.  They were stacked up and served with a malt vinegar aioli, and chowchow; a puckery relish made from cabbage, green tomatoes, and peppers. 
This dish was a symphony of balance; crispy fries, creamy aioli, and crunchy chowchow.  It was sweet, salty, sour, and a little bitter.  Each element was delicious but eaten together it was one of the most delicious, complete bites I've ever been lucky enough to eat.
We will be thinking about and discussing that meal for a long time.
I strongly urge you to go to Raleigh and visit Beasley's for a plate of those fries, but in the meantime, I have an example of culinary balance that's a bit easier to get your hands on.
Reubens are balance in sandwich form.  It's an odd combo of items that only a mad man could have invented, but which works so very well.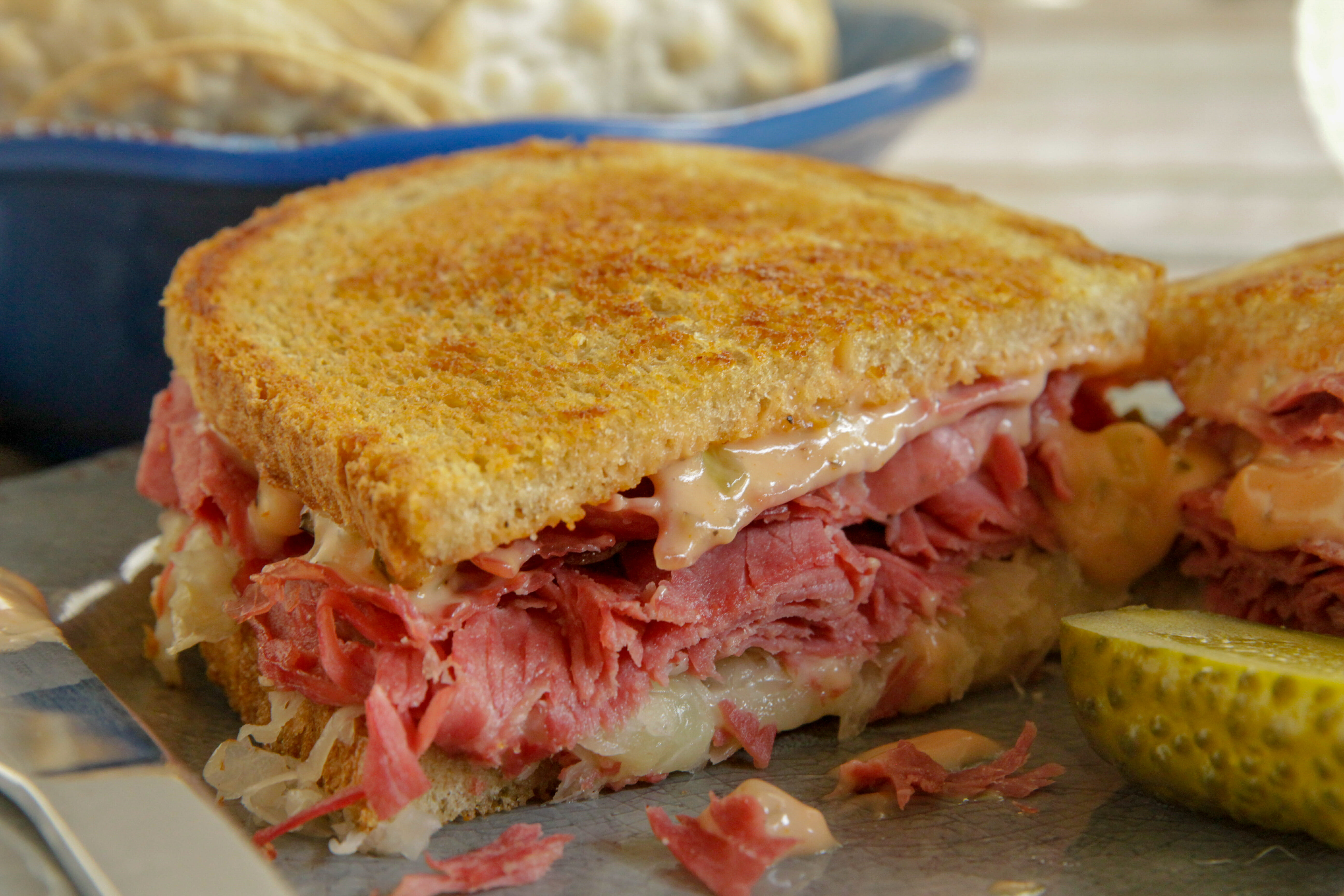 It's crunchy and a touch bitter (toasted rye), crispy and sour (sauerkraut), creamy and rich (mayo and 1000 island), melty and nutty (Swiss cheese), salty and fatty (corned beef).  An associate's degree between two pieces of bread.
Although I'd never had chowchow before, Chef Ashley's was so good I've seen the error of my ways.  Next week I'll share a recipe and a few ideas of what to do with it.
Thanks for your time.