Greetings from sunny Budapest!
Or, rather, as I just got back, rainy North Carolina. Pardon the interruption, but your regular food column has been briefly supplanted by a guest column from The Kid.
Regular readers will be familiar with The Kid, the offspring of your regular columnist. I just got back from vacation, and she asked if I would be willing to talk a little about the food of Budapest. I offered Toronto as well, but as I never left the airport, it would be "Yes, Starbucks here tastes like nearly every other Starbucks."
As every meal shared amongst friends in Budapest starts with a small glass of palinka, I'll start there. Palinka is a clear fruit brandy that is traditionally served before a meal. The idea is that you drink the palinka, and it prepares your digestive system for food. Every restaurant and pub I went to had at least 5 and 20 flavors. I guess they were all just hoping to ready people for digestion? I'm sure that was it.
And now food.
My first meal in Budapest was Chicken Paprikas. It was at a restaurant my Airbnb host pointed me to, and it was a perfect introduction to Hungarian food. Chicken Paprikas is slow-cooked chicken, in a creamy red gravy. It's full of Hungarian paprika, and served with spaetzli, a homemade egg noodle. While it's traditional and delicious, I learned later that most Hungarians save Paprikas for the cooler months at my next culinary outing.
There is a dinner hosted by a local, called Meet and Eat in Budapest. While the host is from Budapest, she moved away to go to school for a hospitality degree. When she got back home, she found that there just weren't enough jobs, so she made one. Four nights a week, she opens her home to tourists of all different nationalities. With the help of her parents, she cooks family recipes and pairs each of the three courses with a different wine.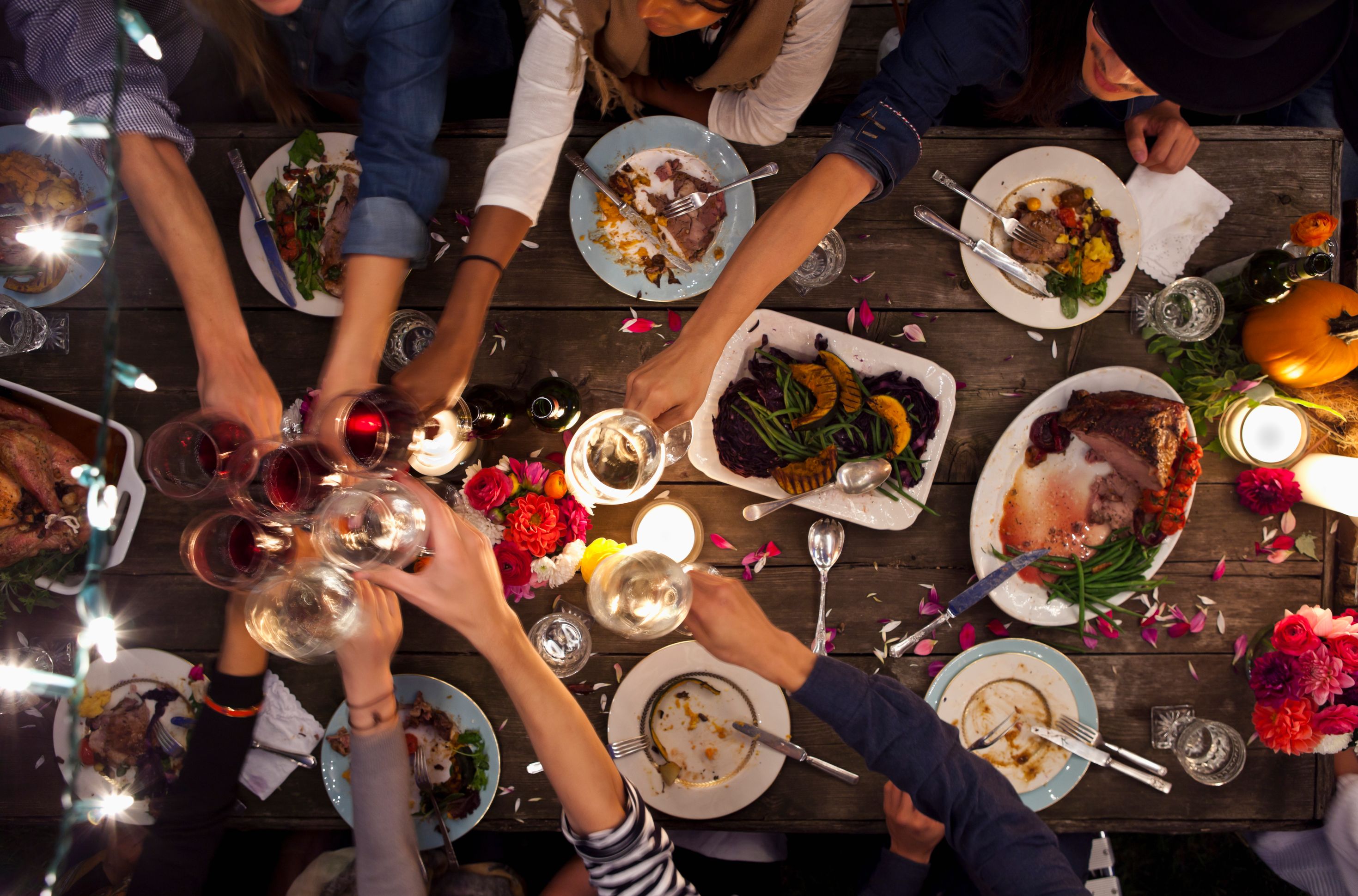 All the courses were amazing, and so was the company. Who would have thought that I would spend my Hungarian vacation sharing a meal with people from Scotland, France, and England? The stand-out dish, though, was the dessert. It was a Dobras Torte, a chocolate and vanilla mouse sandwiched between chocolate sponge cake. It was fluffy and lightly sweet. I don't really have a sweet tooth (a stark difference between myself and your regular columnist, who would list birthday cake as her favorite food), so the cake was a perfect end to a wonderful meal.
If my prattling on about Budapest has got you excited for the food, try this one on for size:
Chicken Paprikas:
¼ cup butter + 1 tablespoon
2lb chicken legs
1 medium onion, chopped
1 ½ cups chicken broth
3 tablespoons Hungarian sweet paprika
½ teaspoon Kosher salt
1 teaspoon freshly ground black pepper
2 tablespoons all-purpose flour
1 cup sour cream
Prepare the Chicken Paprikas:
Dry chicken and dust lightly with flour, salt and pepper.
Heat a large skillet over medium heat until it is hot. Melt 1tbs butter. Add chicken and brown. Remove chicken from pan and tent loosely with foil.
Add remaining ¼ cup butter to pan and sauté onions until they are translucent add paprika. Return chicken to the pan.
Add chicken broth and gently simmer over low heat until chicken is falling apart. Remove chicken from the pan and tent loosely with foil.
Add sour cream and return chicken to the pan and coat with the sauce.
Serve with spaetlze or egg noodles.

Thanks for your time.