Have you ever noticed that the reaction to one unexpected, completely out of character action is often another?
That's what happened when I passed on to The Kid a request from my mom.
Normally, someone that makes Chatty Cathy look like Marcel Marceau with laryngitis, my child is never at a loss for words.
Some say it comes from me…
After spending four years and most of our money in culinary school, The Kid is our family's Converse-wearing, puppy-loving, everything food encyclopedia.
Last week, my mom called and asked me to google our walking reference book—for a scratch-made cranberry relish recipe.  This was a highly unexpected request.
To understand the earth-shattering quality of my mom's query, you must understand a few things.
My mom was born into the deprivation of World War II and raised during the convenience food heydays of the fifties; but in a large family on a limited budget.  Her mother used lots of fresh, locally grown foods, and cooked from scratch.  There wasn't money for shiny cans, boxes, and kits.
Because of this, my mother developed a wistful longing for pre-fab food.  And decided that when she stocked her own kitchen, she'd be doing the shopping from the center aisles of the biggest, most modern supermarket she could find.
I never saw fresh asparagus until my twenties, only canned.  Until I was in my teens, I thought all lettuce was iceberg lettuce.  I thought all peas were olive drab and mushy.  Mashed potatoes came from a box, and soup from a can.
As you might guess, the only cranberry sauce on our Thanksgiving table was deep maroon, quivering and tin-shaped.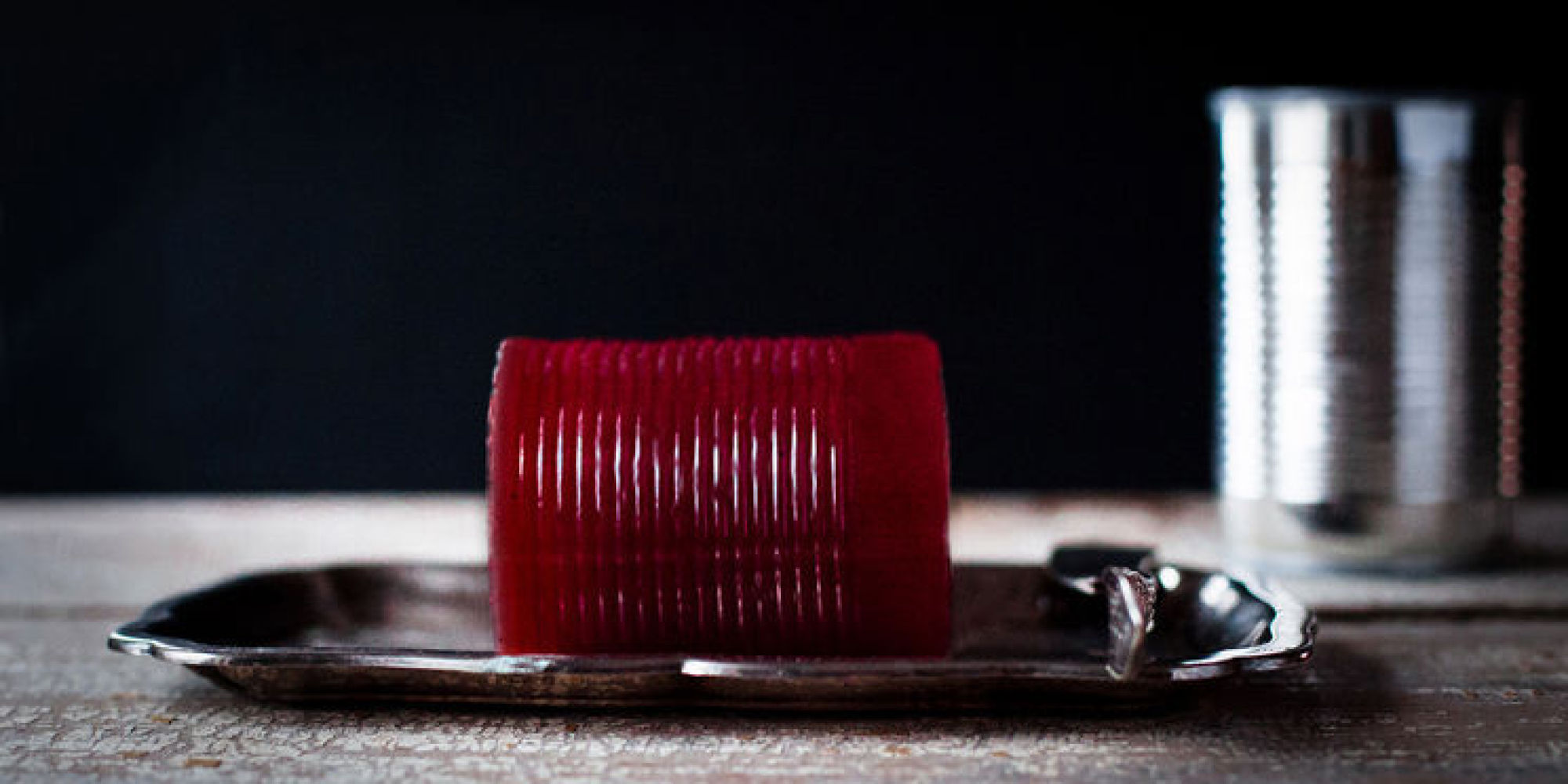 So, when I passed on my mom's request for fresh cranberry relish, I was met with a deep, flummoxed silence on the other end of the phone.  The only time my child is silent is when sleeping, and if asked for a Christmas wish list.  Truthfully, even coming from my own mouth, my mother's words felt badly awry.
The Kid later wondered if Gramma had gotten into a rap-style beef with Ocean Spray, which made sense until I pointed out that most fresh cranberries were sold under the Ocean Spray banner, as well.
Well, this week my little altruist is in Canada, working for a charity, and hasn't yet come through with a cranberry dish for Gramma.  So, I stepped in.
Harvest Cranberry Sauce
*Note: Mom probably meant cranberry "sauce", which is cooked and more mellow than the uncooked "relish".  Cranberry chutney is also bandied about; this is a spicier, chunkier concoction, sometimes containing ginger and savory ingredients such as onions or garlic.
2-12 ounce bags fresh cranberries
1 Honey Crisp apple, peeled and cut into small cubes
½ cup brown sugar
1/3 cup honey, the darker the better
½ cup apple cider
¼ cup bourbon, rum, or brandy; or replace with cider
1/8 teaspoon Chinese five-spice powder
Big pinch of salt
1 cup darkly toasted pecans, coarsely chopped
½ cup golden raisins
Put everything except pecans and raisins into heavy saucepan and bring to simmer.  Simmer until apples are tender and most cranberries have popped (10-15 minutes).  Check for sweetness (add more honey if needed) and stir in raisins and pecans.  Let cool, then refrigerate, for up to three days.  Will thicken as it cools.  Before service thin with cider if needed. Serves 12-18.
For leftover sandwiches, mix it with equal parts Dijon mustard and mayo for a creamy, tangy spread. 
I think this will be a hit at Mom's Thanksgiving table.  Of course, I've already been informed it will share billing with that carmine-colored cylinder from a can. 
Thanks for your time.