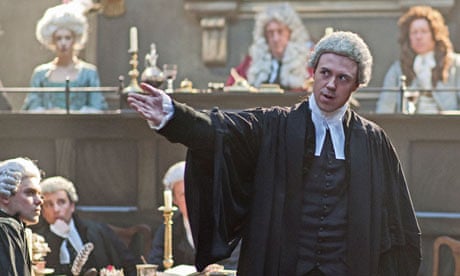 This is an agreement between ________________ (hereafter referred to as Host), ________________ (hereafter referred to Significant Other, or SO), and dinner guests (designated by relationship to host), to express terms of the first Thanksgiving dinner prepared by Host.
1.)Home preparation.  When not working, grocery shopping, or cooking, Host will spend the 2 weeks preceding Thanksgiving cleaning the abode from top to bottom.  Areas not gazed upon since moving-in day will be scoured down to the studs.  On the day before Thanksgiving the arrivals of Mother-in-law with two small, loud, incontinent, shedding dogs and twin 4-year-old Nephews will negate all earlier efforts.
2.)Attire.  An expensive, appropriate, dry-clean-only dress with accompanying uncomfortable shoes will be purchased.  An ill-timed game of chase through the kitchen, the resulting splashing gravy, and a woefully insubstantial (also new) holiday apron will see Host serving dinner in jeans and a sweat shirt.
3.)Decoration.  Two of the SO's only responsibilities will be to change out the sofa cushions and bathroom towels for festive pilgrim-clad versions and on Wednesday night, pick up the table centerpiece from the florist.  The florist will be forgotten on the trip home from work, and not remembered until after closing time.  Because of an exciting, can't miss 41-3 nail-biter of a football game, the towels and pillows will also be "forgotten" until the absence is noticed by Host during dessert service.
4.)Technology.  A fall-themed basket will be set up by the front door into which guests can place their cell phones in the hopes that everyone will be present in the moment, and engage with one another face-to-face.  This basket will elicit no mobiles, but huge laughs, with guests falling into further rib-bruising hysterics during the day whenever anyone mentions or spies the empty, forlorn basket.
5.)Appetizers.  Although the rest of the meal will be provided and cooked by Host, Sister has successfully conducted a take-no-prisoners, month-long campaign to furnish the pre-dinner bites.  After agonizing for weeks (and texting Host 86 times) over recipe choices such as  blinis with caviar, goat cheese-stuffed endive, or duck confit-filled pastries Sister shows up 20 minutes before dinner with one bag of sour cream and cheddar chips and an opened can of Slim Jims.
6.)Turkey.  The heritage bird will be fresh, free-range, and ordered weeks in advance from an artisan butcher.  It will be expertly brined, tied, and tucked into a brand-new All-Clad roasting pan.  Everything will be going according to culinary plan until noxious fumes coming from the kitchen will alert everyone to the fact that the giblets, still ensconced in their plastic bag, were left in the turkey cavity.
7.)Mashed potatoes.  Each dinner guest will volunteer to assist in the kitchen.  The offers will be gracefully declined, but not before every wannabe sous chef, unbeknownst to Host, seasons the potatoes.  The resulting salt lick will be inedible.
8.)Rolls.  In the frenzy of last minute dinner prep, the yeast rolls will be neglected.  In order to bake them in time to bring to the table, the oven will be turned to 500 degrees.  After sawing off the blackened bottoms, they will be perfectly edible.
9.) Alcohol. Host will procure at least two bottles of chilled white wine.  Plus, whatever everyone else will be having.
10.)Table talk.  The Aunts will regale the table with colorful, physiologically-explicit descriptions of surgeries of days past.  Uncle, after liberally sampling all of the adult beverages, will wax poetic on the pitiful state of the country, with particular venomous attention paid to youth, immigrants, and working women.  After a particularly vociferous exclamation, he will fall asleep in his cranberry sauce.  Conversation throughout the meal will be punctuated with drapery-fluttering sighs from Goth Niece, who also will announce her extremely recent conversion to veganism immediately after sitting down at the dining table.
11.)Post dinner.  After single-handedly preparing and serving a Thanksgiving feast, the exhausted Host decides to swallow her pride, and finally accept help for clean-up by the guests which have been offering assistance all day.  Entering the living room to gather the troops, Host discovers half the guests have left for a shopping trip, and the other half is unconscious in front of the television.
Happy Thanksgiving
And
Thanks for your time.