Euphoria, the Greenville, SC food, wine, and music festival is coming up in a week and a half (September 21-24).  And today we have come to an end of our chef chats.
This week Chef Trey Bell is under the culinary microscope.  Chef Trey is a Columbia SC native who has spent time in the kitchen of Wylie Dufresne.  Chef Dufresne is famous for spearheading the molecular gastronomy phenomena.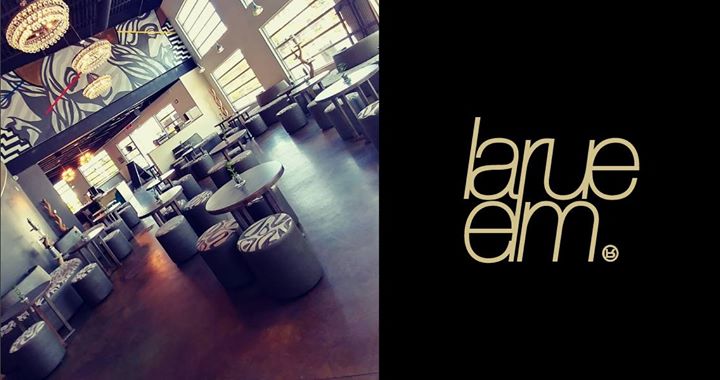 Currently, Chef Bell can be found in his Greensboro eatery LaRue Elm paying homage to Southern cuisine.  In August, he opened RueBar which uses unique, artisanal components.
What follows are my questions and his verbatim answers.
1.) For your tomato sandwich: Duke's, Hellmann's or homemade?  What kind of bread?  Dukes, Cheapest white bread I can buy – Wonder bread
2.) What is your "Can't wait to get your hands on" seasonal ingredient, and what's your favorite treatment?  Chanterelles; Confit & jar them and serve on toast
3.) What is your guilty pleasure?  Mcrib, big mac, large diet coke and a large French fry
4.) What do you make when you get home from La Rue and it's late, and you're hungry?  Shin black ramen noodles with a raw egg cracked in
5.) What five tools can you not live without?  Tourne knife, circulator, combi-oven, deep fryer and food dehydrator
6.) What five ingredients can you not cook without?  Salt, butter, garlic, shallots, olive oil
7.) What is one dish that a novice cook should learn for entertaining that's easy, impressive, and inexpensive?  (Any recipe you care to share will be highly appreciated)
Frittata:                                                                                                                                          Chanterelles, San Marzano tomatoes, poke greens, eggs & cream and gruyere
8.) What in the culinary world angers or disappoints you?  Terms like mixology and farm-to-table … because they're so misrepresented
9.) What in the culinary world pleases you and gives you hope for the future?  Influx of small producers that we're seeing more and more of… a lot of farmers are more interested in old, heirloom varietals…
10.) What's your birthday dinner?  Oysters & bourbon on the coast in SC (Feb birthday so oysters are still so good at this time) – my SC birthday dinner
11.) What do you take on a picnic?  Epoisse, Spanish red wine (tempranillo or rioja), crusty bread
12.)  What food trend or ingredient are you totally and completely over?  Kale
13.) What is the best way for passionate but not affluent people to discover fine dining?  Pour over cookbooks in a book store – new stuff by Phaedon (new Nordic cuisine, Peruvian cuisine)
14.) You worked with Wylie Dufresne, who by anybody's yardstick is an imaginative, innovative chef.  What's the most ambitious, mad scientist idea you've had, have you tried it, and if so how did it work out?  We made a layered terrine out of pigs' ears… sous vide them and packed into terrine mold… sliced cross cut and fried one side and served with toast points/crostini… it was absolutely ridiculous! Served at LaRue Elm upon opening… we may even have a photo!
15.) What is one thing about you that nobody would ever guess?  I rebuild typewriters and old brass blade fans… I know how to restore them and Brittany Spears TOXIC is a top 10 favorite song and I've seen the movie CLUELESS more than any other movie
I hope you've enjoyed this series as much as I have.  Despite the different personalities, philosophies, and even geographic locations, these chefs, and almost all chefs have two necessary traits in common.
Creativity and generosity.
Thanks for your time.