"I see dead people."
That's probably the most famous line in The Sixth Sense, the most famous movie from the mind of M. Night Shyamalan, whom the entire Matthews family band delights in calling, "M. Night Shamma-Lama Ding-Dong".  His movies are famous for their twist endings.  And, with twist endings, comes the risk of someone giving the ending away, which is what Andy Richter, Conan O'Brian's sidekick, did.  This was a couple of years after the movie came out, but he still caused a huge ruckus.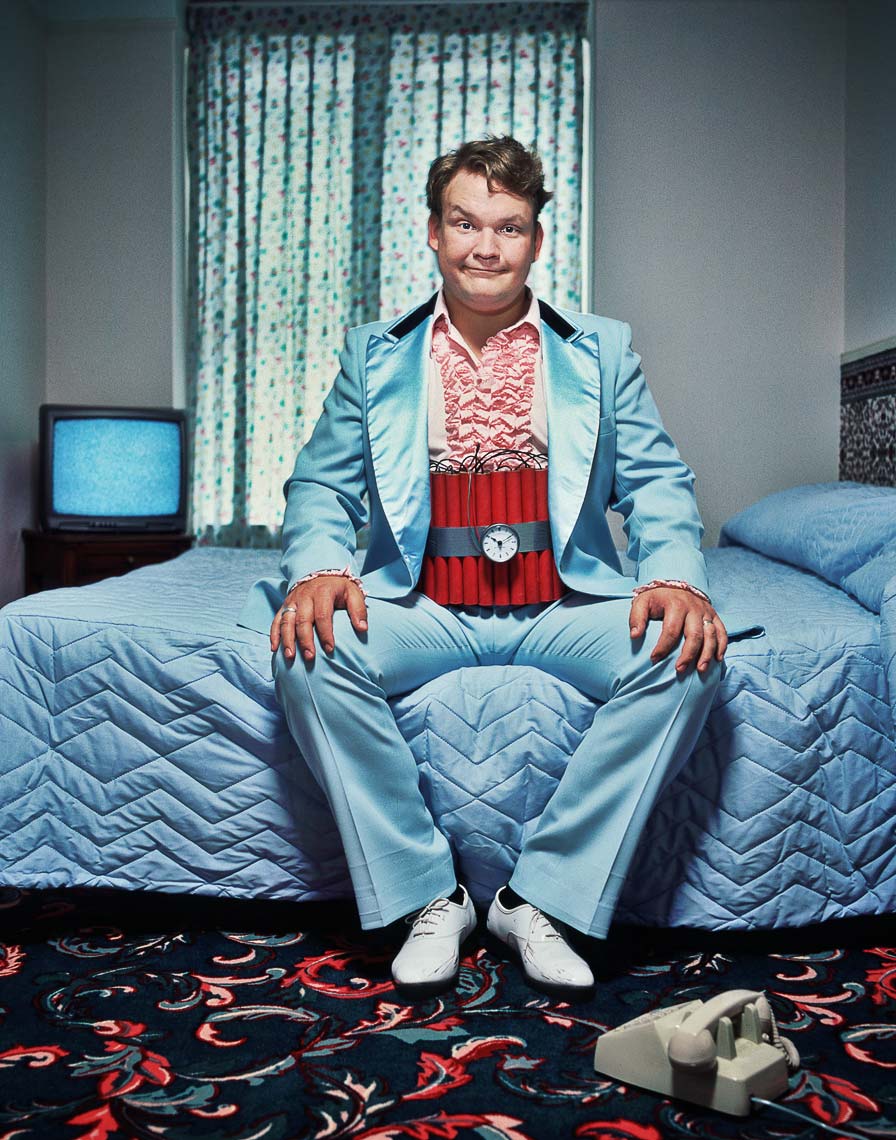 When it comes to a twist ending, I love it.  But I also hate it.  And very often I'll ruin it for myself, even as I am fully aware that I'm also draining all the fun out of it.  I'm the same way about presents (both giving and receiving).  Many of my gift recipients get them weeks before the actual event because I just can't wait. As a child, there were many gifts for which my surprise was feigned and looked like they'd been rewrapped by a little kid with both frantic subterfuge and guilty haste. 
But, the twist, the fancy footwork which demolishes expectations, I love it.  Shirley Jackson's writing, The Twilight Zone, and later, The Night Gallery, all are excellent examples of the literary head fake.  Horror lends itself to a big, surprising reveal.
Gooey butter cake is a rich, velvety confection.  It's the simpler home version of a cake made famous by bakeries in St. Louis.  But both versions are super rich, super sweet, and should probably be a very seldom treat; the home versions have upwards of 16 tablespoons of butter (two sticks) and full-fat cream cheese.
When The Kid and I needed a dessert for a picnic type spread, I decided to make a new recipe I'd discovered online and modified a bit—a twist on gooey butter cake.
Lemon White Chocolate Gooey Bars
Yield: 9-12 bar
15.25 oz super moist lemon cake mix
½ cup butter, softened
1 egg
½ cup sugar
¼ cup milk
juice of half a lemon
1 cup white chocolate chips-make sure the chips have cocoa butter as one of the first few ingredients, otherwise it's just flavored wax, and not real white chocolate 
½ cup sweetened condensed milk + 2 tablespoons if needed
Instructions
Combine cake mix, butter, egg, sugar, lemon juice and milk and mix until smooth.
Spray 9×9 pan with cooking spray, line bottom and sides of pan with parchment paper, then spray parchment.
Add a little more than half the batter to bottom of pan by dropping spoonsful into pan, then spread evenly.
Sprinkle white chocolate chips in even layer on top of batter.
Pour sweetened condensed milk in even layer on top of white chocolate chips- if necessary, use extra two tablespoons of sweetened condensed milk to fill in bare spots.
Drop spoonsful of remaining dough on top, spreading to cover the best you can.
Bake at 350 degrees for 30 minutes, turning pan 180 degrees halfway through.
Allow to cool completely in pan, then cut into squares. Store bars in airtight container in fridge for 7-10 days.
The twists here are the procedure, which makes it more of a layered construction, the lemon juice to eliminate any artificial flavor from the cake mix, and the white chocolate chips which give it a pop of flavor and texture.
And the final Twilight Zonian twist is that these bars can put you in a trance.  They're so good that if you're not careful, it's possible to eat the whole pan without even realizing it.
Thanks for your time.