This week, cats and kittens, have I got some catnip for you.
Dateline: 399BC, ATHENS.
A little birdy has whispered that a philosopher may be in a bit of a jam.  There is a group of dikasts (male, citizen jurors) being put together to decide whether said philosopher might be guilty of impiety, and serious corruption of our youth.
It don't look good, Kittens.  My sources tell me that he may end up at Bar Hemlock for the house cocktail.
Dateline: March 1, 44AD, ROME. 
What traveler from Egypt, and her relationship with a most royal of royals has thrown our Burg into a tizzy?  While this personage's wife is above reproach, his girlfriend is not.
I've also been told that there may be a bambino on the way.  More than one Roman has seen what they assure me is a very royal baby bump; and that birth will definitely be a "Caesarian".
Dateline: 522, CONSTANTINOPLE. 
Those in the know are all atwitter.  It seems that an "Actress" has caught the eye of a regal personage.  This "lady" has encouraged a very Just someone to contemplate the need for change in marriage laws of men of senatorial rank or *ahem* higher.
But maybe it's not for little old me to speculate—it's all very "Byzantine"…
Dateline: 1492, VATICAN CITY.
One of the men rumored to be the next pontiff is known to have at least three children, and possibly dozens more.  No woman is safe around the men of this family, and if his daughter invites you to a meal, make sure you brownbag it, or you may not survive to dessert.
Dateline: 1528, LONDON.
Is there trouble in a very royal paradise?  Tongues are wagging about a trim little spider that may be luring an exceptionally well-placed fly.  Despite the fact that this fly, and his Spanish fly bride have enjoyed wedded bliss for close to twenty years.
Many at court have speculated that a change in religion might be in the offing.  Some have said that this slip of a girl has so intrigued the older, but still vital gentleman that he is now worshipping at the church of lust, frustration, and wishful thinking.
Dateline: 1718, JAMAICA.
There's more than tankards of rum bellying up to bars these days.  There are whispers up and down Kingston Harbour that one of our intrepid privateers who happens to fancy wearing brightly colored cotton fabrics has two very surprising and unusual members on his crew.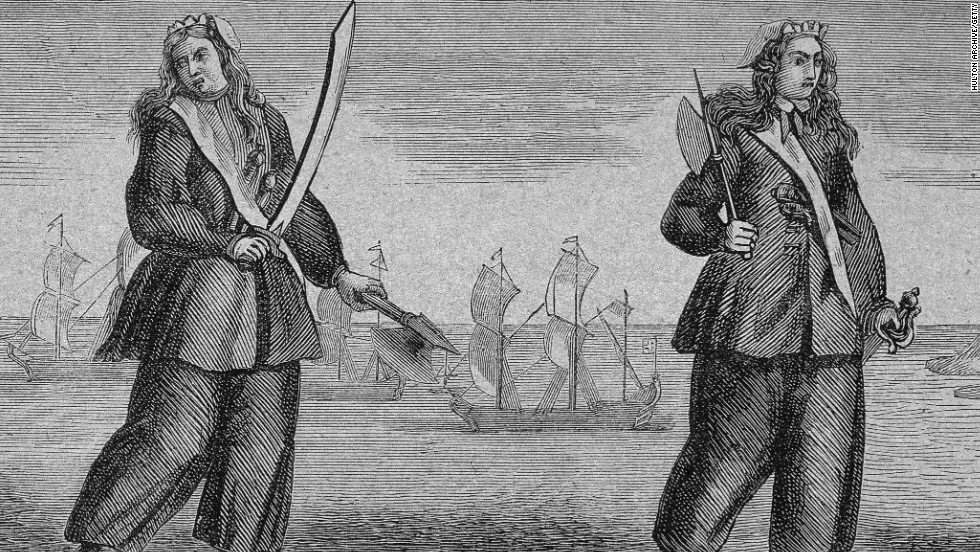 We're assured that these mates are as fearsome and bloodthirsty as the men…I mean the rest of the crew.
But, it may behoove us all to become familiar with the term, "Pleading one's belly."
Dateline: August 1791, PARIS.
A little birdy, perched precariously in the obscenely elaborate wig of an Austrian woman, has whispered in my ear.
And if you have a chateau, have lived in a chateau, or been a guest in a chateau, it would be wise to put down that cake, and get out of town, lest you become familiar with an invention by a certain Dr. Guillotine.
Dateline: June 15, 1803, WASHINGTON DC.
There are rumblings in the capital that a very, very, highly placed personage is interested in an unbelievably large real estate deal.
We've been told that the buyer, a published author and macaroni and cheese aficionado is in talks with French bigwigs to make a "purchase" that may well change the very nature of how we see ourselves.
*And a reminder, cats and kittens, if you have any juicy tips for me, send a note on the Pony Express addressed: "History Tattler".
Thanks for your time.