Every couple of weeks The Kid and I take a trip to Chapel Hill.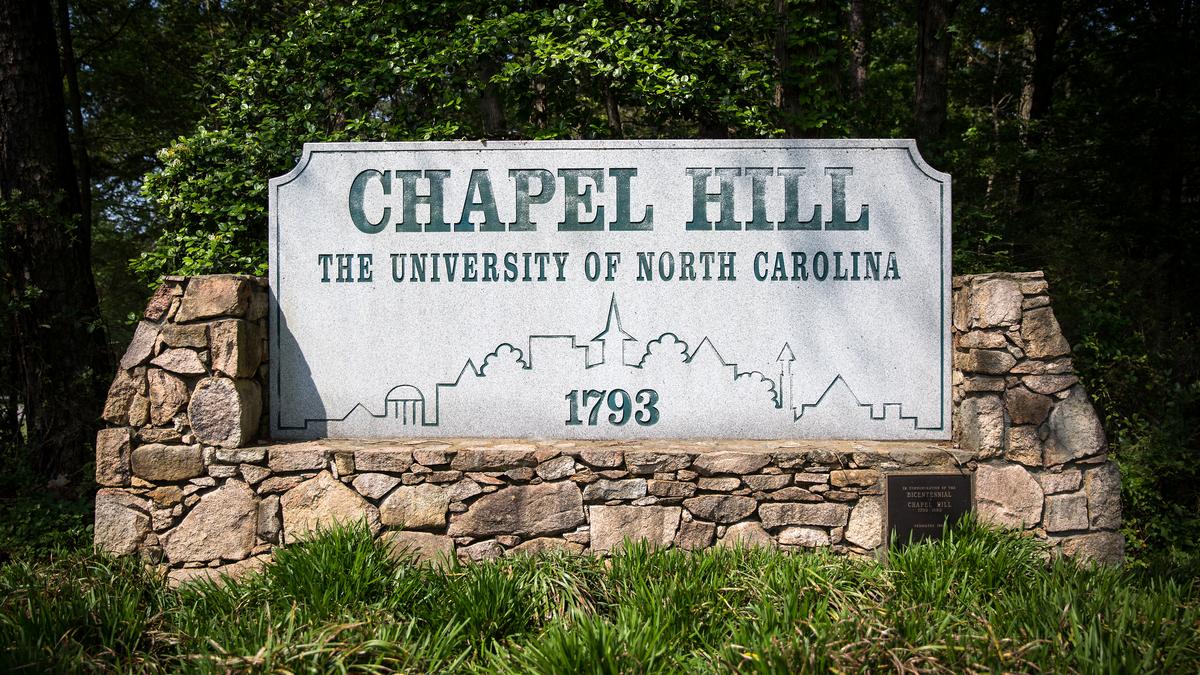 First, we visit Café Driade.  We have an inviolable routine.  The Kid gets coffee and I get their transcendent hot chocolate.  We grab a table on the back patio.  And, we share half a fresh baguette with butter and strawberry jam.
But, it's not something that we can do every time.  If it's raining, won't work.  If they're out of bread, butter, or strawberry jam; nope.  No hot chocolate?  No can do.  And if it's too hot outside; game over man.
But I'm telling you, sitting there, licking jam off my thumb or burning my tongue on my cocoa, I feel Frencher than Brigitte Bardot wearing a beret and eating a plate of Al's fries.  It's a precious little jewel of a time for both The Kid and me.
We then head over to Trader Joe's for groceries.  If you've never visited, I highly recommend it.  Before heading back to our own neck of the woods, we stop at Whole Foods for a little gourmet, organic splurging.
First, a sample of gelato in the prepared food section.  That's the part of the store that gets us into trouble.  It doesn't matter if we're hungry or stuffed; we want everything.
That hot bar's the toughie.  Not only does it all look delicious, we package it up ourselves.  That's a recipe for disasterous sticker shock at the register. 
My mom says that when I was a kid I'd, "eat with my eyes, instead of my stomach".  Which means that if you serve yourself, restraint and judgment fly out the window, and you take way more than you can eat.  Or, in my case, take waaaay more than I should eat; 'cause honey, I can eat it; I just shouldn't.
And the item that so often leads to my downfall is the cauliflower mac and cheese.  It's unctuous and delicious.  This stuff also really reheats well; unlike regular mac, it doesn't separate into a sad, greasy, unappetizing mess.
Because I always inadvertently buy at least $10,000 worth, and my local Whole Foods doesn't usually carry it, it's problematic for me.  So, I finally asked Chef Alec how they make this stuff, and he told me.
The really neat things about this recipe is the cauliflower makes the sauce go further with very few calories and no fat.  Also, if you have cauliflower-phobic diners, they will never know it's in there.
Cauliflower Mac & Cheese
1 pound ridged macaroni, cooked al dente and drained
1 head of cauliflower, cut into small florets and steamed until very tender. 
Place cooked cauliflower into food processor or blender and puree until completely smooth.
Cheese Sauce:
¼ cup butter
¼ cup flour
2 ½ cups skim milk
4 cups shredded cheddar
½ teaspoon dry mustard
Salt & pepper
Preheat oven to 350.
Melt butter in large heavy pot on medium.  Whisk in flour.  Pour in milk, whisking constantly until it begins to bubble.  Add mustard.  Stir in cheese a bit at a time, until it melts, then add more until 3 cups are in, reserving last cup.  Take off heat.
Add pureed cauliflower and stir until combined.  Put in cooked pasta and mix through.  Season, taste, and re-season if necessary.  Pour into greased 3-quart casserole dish.  Place any leftovers into individual dishes for solo dining.  Cover with foil.
Bake for 40 minutes, uncover and top with remaining cheese and bake 20 more.  Let sit 10-15 minutes before service.  Serves 8-10.
This mac would be a great addition to Easter dinner.  And if going to someone else's house like me, this a terrific dish to bring.
Or stay home, eat it your pajamas, and Netflix & chill.
Thanks for your time.
Contact Debbie at momsequitur@gmail.com.