Last week, I talked about a few books that might entertain you, and give you a few minutes diversion during the holiday insanity.  This week is all about the silver screen.
Let me start this out by confessing that I haven't seen a movie in a theater since the introduction of talkies.  So, all of these movies have been out for a while, and can be found online, on DVD— or even videocassette.
My criteria for what makes a good movie is pretty simple.  It entertains me while watching, and I keep thinking about it days or weeks after viewing.  That's it.
I've divided them up by genre, so you can pick them by mood.  Some of these were released in the last year or so, and some have been out for half a century or more.  And dystopian, post-apocalyptic fare make me sad, so make no appearance on this list.
Love stories:
My very favorite love story of all time is The Way We Were.  The moment it starts I start crying.  And I don't stop until long after the final credits.  I have to make sure I keep drinking during this epic love story or I can become dangerously dehydrated.  Just hearing the first few notes of Barbra Streisand's theme song is enough for me to turn on the water works.  And, Robert Redford is a visual work of art in this movie.
Comedy:
Anytime I stumble across Ferris Bueller's Day Off on TV, it's a good day.  This movie is straight up, unadulterated fun.  Ferris is the cool guy with slightly mystical abilities that we all secretly would like to be.  His adventures with his sad-sack buddy Cameron, and his beautiful, Mona Lisa-like girlfriend Sloane have the power to cheer up anybody's day.  This little 80's teen movie is an undercover cinematic classic.
I firmly believe that Michael Keeton is an under-rated comic genius, and exhibit one is the surrealistically hilarious Beetlejuice.  Ostensibly the story of the recently deceased Adam (Alec Baldwin) and Jane (Geena Davis), it descends into a hilarious nightmare once Keeton's Beetlejuice appears and subsequently steals every scene in which he appears.  The dinner/Banana Boat musical number is inspired lunacy.
Any movie starring Katherine Hepburn and Cary Grant is a master class in comedy.  The sight of those two attractive, dignified icons acting like nutty kindergarten kids is so unexpected, and thus gut-busting-ly funny.
1934's It happened One Night with Clark Gable and Claudette Colbert is another black and white romp that cracks me up every time.  It might just be the gateway film to convert any whipper snapper who think a classic comedy is something starring Adam Sandler, and made in the last 20 years.
Horror:
Hands down, the scariest movie ever made is Angel Heart.  Made in 1987 and starring Mickey Rourke, this movie is ultra-frightening in both gross and subtle ways.  It made me afraid of being alone for weeks.  There is a scene at the end that is the most chilling thing I've ever witnessed.  DO NOT WATCH THIS ALONE.
My very favorite movie of all time is 1983's The Big Chill.  It is funny, sweet, sad, and if I had a genie's phone number, I'd ask to live in the movie as one of the characters, among these friends, on that weekend.  But I just know he'd make me Meg Tilly's loopy Chloe.
So, instead of standing in one more line, curl up on the couch with a blanket and some munchies, and take a mental vacation.  Heck, if you eat leftovers and get your movie from the library, it'll be free!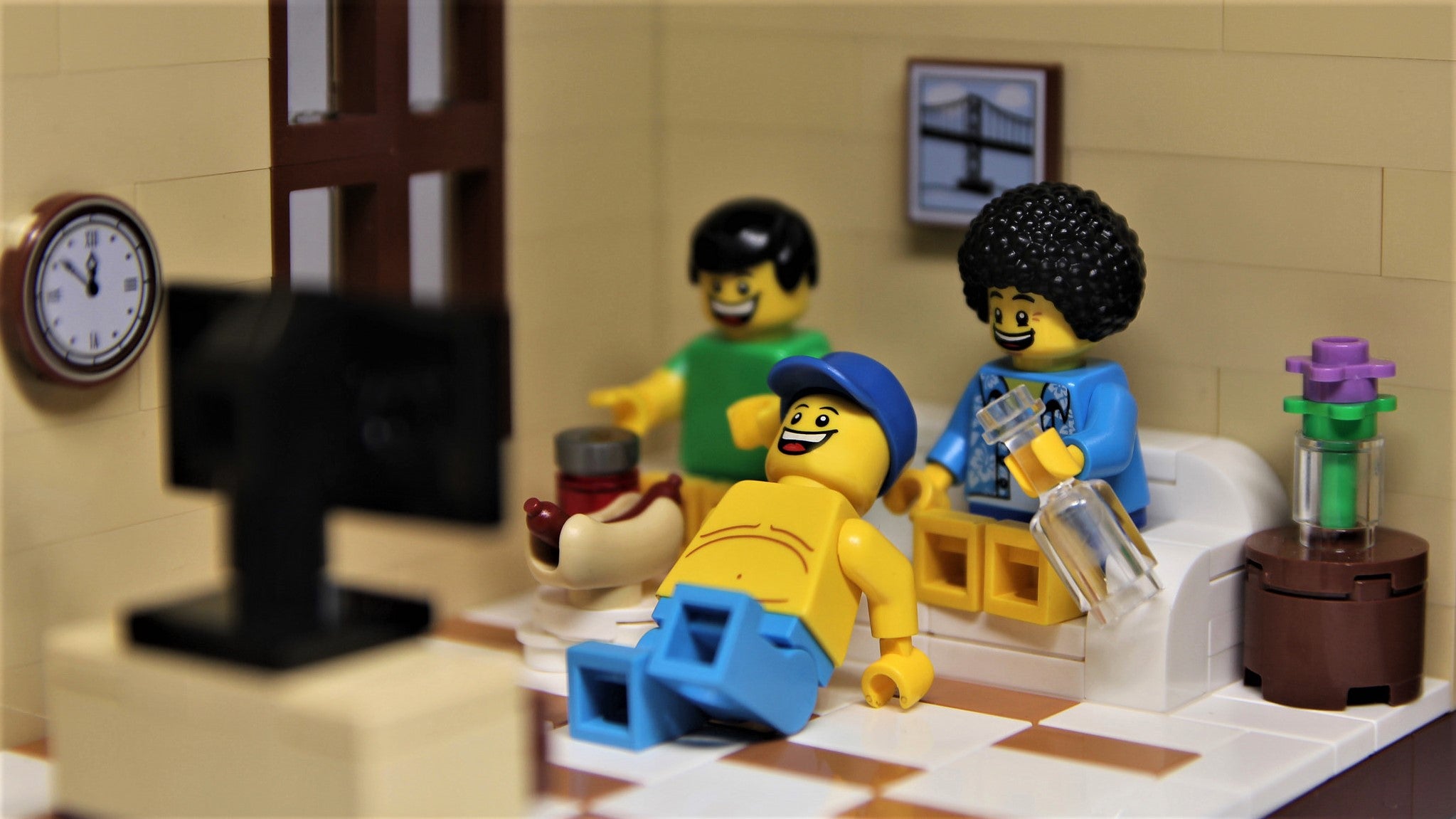 Thanks for your time.