Regardless whether it's a pound of ground round, a set of steel-belted radials, or a delicious pair of thigh-high periwinkle suede boots, I have an iron-clad philosophy about shopping.
It was honed over decades as a shopper, and as an employee in retail establishments: The merchant's goal is to make as much profit as possible, while the consumer's is to spend the least amount while procuring what you need (hamburger and tires), and what you want (delicious boots).
That means using any legal means to reduce the final tally at the cash register.
Sales, coupons, alternate sources; they're all fair game.
Most grocery stores start their new sales on Wednesday.  But many honor the previous week's sales on Wednesday.  So, you could score two weeks' worth in one trip.  Also, years ago, it didn't make sense to chase all over town to shop the sales at multiple stores.  But now, when there are five or six supermarkets within a mile of each other, it doesn't make sense not to.  BJ's warehouse offers a magazine containing their own coupons plus, they accept manufactures coupon.
So study the circulars.  Then make your list and shop accordingly.
Coupons are great–IF.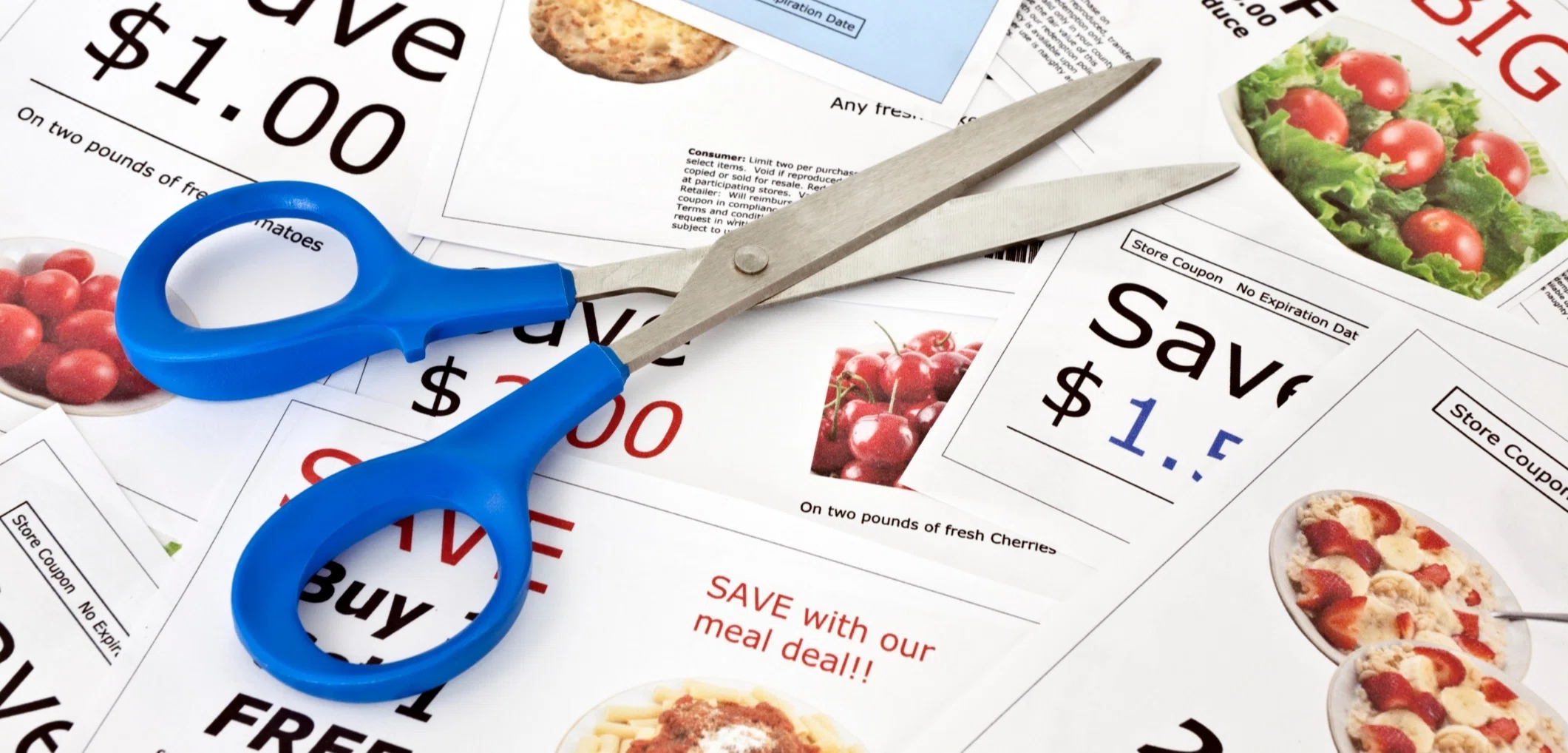 If the item is something you will use.  Many times I buy store brand merchandise, so it would be more expensive to buy the name-brand, even with a coupon.  Lowes and Harris Teeter double coupons.  Kroger doesn't, but they frequently mail coupons to customers, tailored to each individual's buying history.  And even though there's an expiration date on them, Kroger honors them no matter what the date says.
Don't be too fancy to shop at Big Lots and dollar stores.  Just keep in mind how much items run at the supermarket, because occasionally they can be pricier.  But many canned goods are cheaper, as well as egg noodles, cake mix, bread, eggs and frozen items.  Also when you're near a Home Goods, TJ Maxx, or Ross's, take a peek at the food they stock.  Expensive specialty products can often be insanely cheap.
And lastly, mark downs in the store.  Back near the dairy section, Lowes has a couple carts and shelves with items that are usually 50% off.  They are normally 'scratch and dent' items.
But it's the meat department where you can really shine.
Every time I'm in any grocery store, I walk through the meat department and look for sales.  This is meat that is good, but only has a couple more days 'til the sell by date.  As long as you either freeze it or cook it the day you bring it home, you'll have no trouble. Yesterday I got a pound of flat iron steak for $3.00, down from $8.15.  But the best deal ever was a four-pack of turkey burgers for $2.27.
At home, I seasoned them, then dusted with a combination of white-wheat and rye flours, to seal in juices and jack up flavor.  I cooked them in a hot cast iron with a generous drizzle of olive oil, searing both sides.  When the internal temp was between 160 and 165, I took them off the heat.
The first two became patty melts on multi-grain bread.  Tonight I made a mushroom-heavy Marsala sauce and served the other two on a bed of egg noodles that I'd bought at the dollar store.
I love it when I can make a nice dinner for just a few dollars.  Then I can use my savings for something really important, like a delicious pair of thigh-high periwinkle suede boots.
Thank for your time.