For the past couple weeks, I've been relating excerpts of a food log that I kept throughout 2015.  This week will conclude with September through December.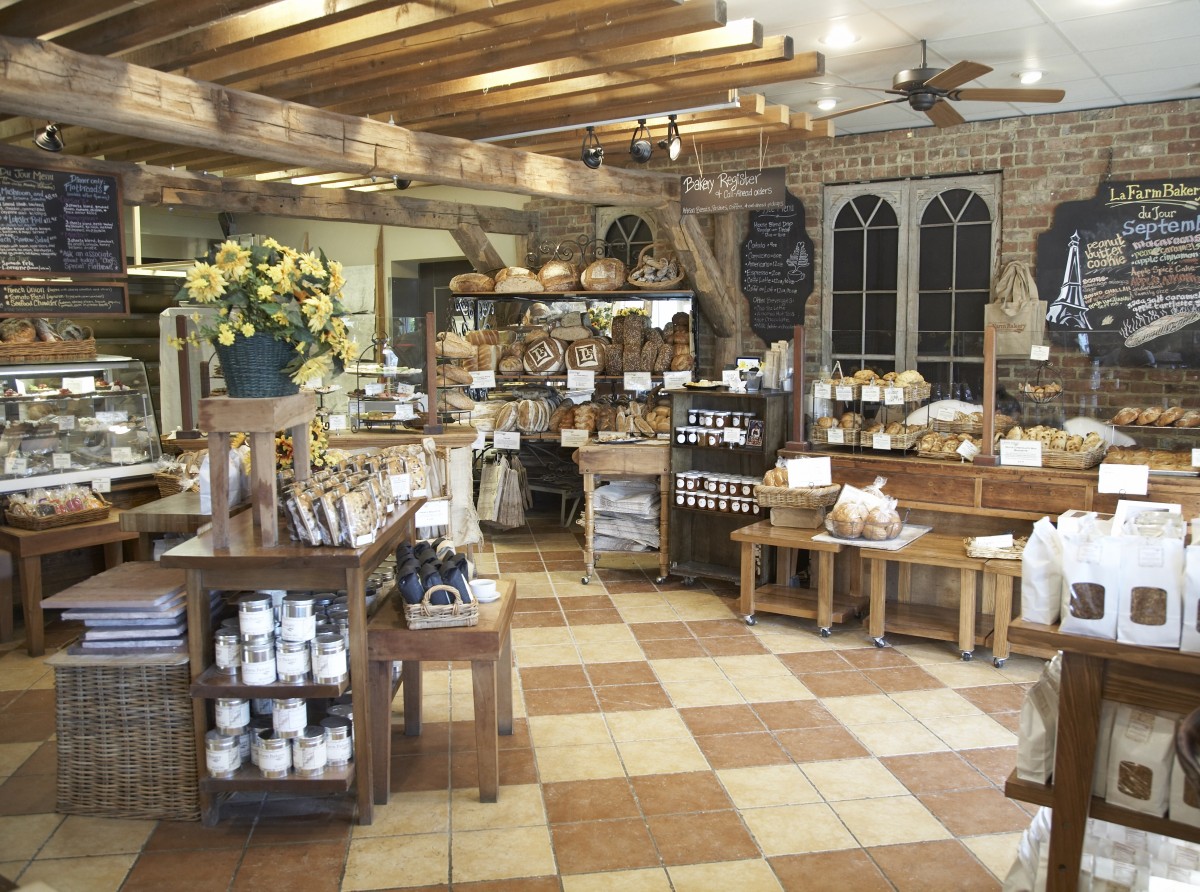 September 14th– The Kid and I braved rush hour traffic and drove over to Cary this afternoon, and finally visited La Farm Bakery (4248 NW Cary Pkwy).
The reason we made the journey is because I really love to go by their stand and grab a loaf of sourdough at the "Got to be NC" festival in the spring.
Boy, am I glad we went.  It's always nice when something lives of to the hype, and La Farm did not disappoint.  It's a very French looking space in a generic strip mall.  Not only a bakery, they are a café, and coffee shop.  Everything's fresh and fragrant.  One of the sides they offer for their menu of hand-crafted sandwiches are house made potato chips.  It was almost worth the trip just for that, but they also have various flavors of French macarons.
October 25th– It's the fair!
This year I got to go twice, and got in free both times.  At the request of Lisa Prince from the NC Agricultural Department, I judged a couple specialty cooking contests.  It was a crazy amount of fun, and totally new for me.
Even though the novel holds much appeal, I'm delighted that some things never change.
Al's French Fries: Without a doubt, the best fries at the fair.  Yeah, yeah, your fancy frites and duck fat fries are great, but there's nothing better than stumbling through the midway, burning your tongue because those salty, crispy pieces of heaven are just too darn good to wait.
All-American Fudge:  Located in the same spot every year at the end of the hobby and craft building, smiling faces will greet you and weigh out piles of fudge in old-timey cast iron scales.  Whether your first stop on the way in or your last on the way out, nobody anywhere does fudge like these guys.  I'm just grateful they only come around once a year.
Every couple of years the names changes, but the wooden barrels and the delicious root beer doesn't.  Regardless whether they come as Pappy's, Max's, or your great-aunt Helen, those aluminum tankards of icy root beer are always as good as you remember.
November 16th– When I worked at Bosco's bookstore at Woodcroft Shopping Center back when The Kid was elementary school, I grabbed dinner there every few weeks.  But it's been years since I enjoyed the food at Hong Kong Restaurant (4711 Hope Valley Rd).  Recently though, after a doctor's visit Petey and I went in for take-out.
I was hoping that my favorite dish, chicken mei fun was still on the menu.  In another win for stability, they had it.  It's a sort of fried rice dish, made with veggies and scrambled eggs, only instead of regular rice grains, it's made with rice noodles.  And although other restaurants will say they have it on the menu, many use regular wheat noodles instead of rice; which is just all kinds of wrong.
Hong Kong makes is right.  It's really yummy, and you get a take-out box so full it almost won't close for about six bucks.  It's enough food for three very filling meals for me.
December 17th– Went up to Greensboro for my mom's annual Christmas cookie decoration party.  As always, we had lunch at their favorite G'bo eatery, Monterrey Mexican #29 (3724 Battleground Ave, Greensboro).
The first time I ordered tacos there I was very disappointed to get the hard u-shaped grocery store taco shells.  But I was ordering the wrong item.
This time I ordered tacos Mexico style.  Was rewarded with three fresh corn tortillas stuffed with the absolute best carnitas I've ever had the pleasure to devour.  The meat was as silky as a prom dress.  I've recently decided it will be my final meal.  It's that good.
December 30th– Tomorrow night make some fun inconsequential resolutions so that it doesn't matter when you break them.  And try to enjoy 2016.
Thanks for your time.