Socrates said, "The unexamined life is not worth living."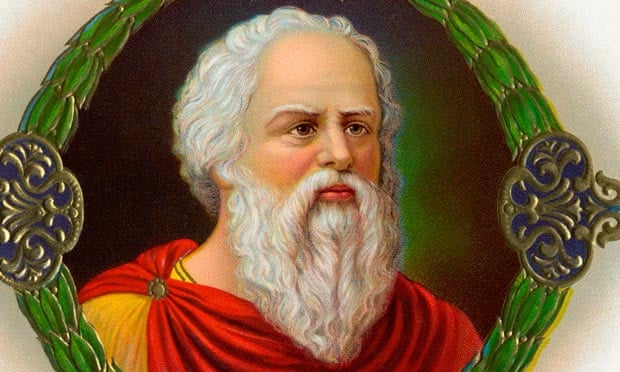 I have a diary with a padded blue silk cover.  I got it as a gift in high school.  For some reason, it resides in a bookshelf in my living room.
I pulled it down today and took a look at it.
It has about 200 lined pages.  I have filled a grand total of eleven pages; with seven entries from 1982, and one from 1991.  Each sentence is more forced and stilted than the last.
Yeah, I'm really bad at keeping up with that kind of thing.  But I think that my non-stop internal monologue and the fact that I endlessly overthink every decision; no matter if it is picking lunch off a menu, a plumber to repair a leak, or a retirement plan counts as examination.  I just stink at manually archiving it.
But this year I did something I've never been able to do before.  I kept a log of all culinary episodes, experiences, and epiphanies.
I was faithful to this project, and have an entire year's worth of ruminations.
For the next few weeks, I will share them with you, gentle reader, in this space.
January 3rd– Picked up some clearance items today.  No matter what color or shape they are in, Reese's cups and M&M's are just as yummy.  But it seems like they taste a little bit better when they're 75% off.
January 11th– It may be cheap, but egg nog just tastes sad in late January.  And nobody wants another dessert made from it.
January 21st– Nobody makes better eggplant in garlic sauce than Grace's Café (downstairs at Trent Hall, 331 Trent Dr.).  But even better, they offer brown rice, and for the toddler (mine) taste buds, they will make a version with no spicy heat.  Also, they have a club sandwich that makes Petey's day.
February 2nd– Cooking black rice takes just as much time as brown rice.  I probably should have checked that before I put a large pot of it on—we wouldn't have had to eat dinner at 10:30.
February 9th– Parts and Labor is the restaurant at Durham music venue Motorco (723 Rigsbee Ave).  They have an imaginative scratch-made menu of finger foods and munchies.  The Kid and I had six or seven items and almost everything was really tasty.  The sliders are not to be missed.  The artichoke fritters while a great idea, and much anticipated, were a little greasy.  But because of that they would have made stellar drunk food.
Unfortunately, I was sober tonight.
March 8th– Took a trip to Crabtree Valley Mall with the whole family.  Had brunch at an eatery named Red Monkey Tavern.
The food was really good—they have duck mac and cheese, for goodness sake.  Had the avocado BLT.  The bacon was thick, tasty, and crispy.  The avocado was perfectly ripe and creamy.
But they are, in my opinion, much too fond of the spicy.  Lots of chorizos, and a really hot chipotle mayo.  Even their tarragon mayo had quite a kick to it.
But their truffle Parmigiano fries are worth the trip to Raleigh.
April 9th– Made some brownies, and have about 10 pounds of M&M's from Easter.  I threw caution to the wind and mixed a couple cups into the batter, and sprinkled a handful over the top.  They were really good.  You get all the creamy chocolate of chips, but the bonus is the snap of that candy shell.
Ooh, I'll bet they would rock in some blondies.
April 29th– Petey and I went to the opening Wednesday of the Durham farmers market.  It's one of my favorite days of the year.  In addition to some quite tasty Honeygirl Mead, I scored some pea shoots.  They were delicious on a cold sandwich.  I enjoyed them so much I decided to see what else they would work on.
Scrambled eggs, pasta, burgers, cream soup, and avocado toast all work great.  I'm guessing ice cream is a no go.
Next week I'll dish on May, June, July, and August.
   Thanks for your time.