All in all, it was your basic, normal family day at the mall.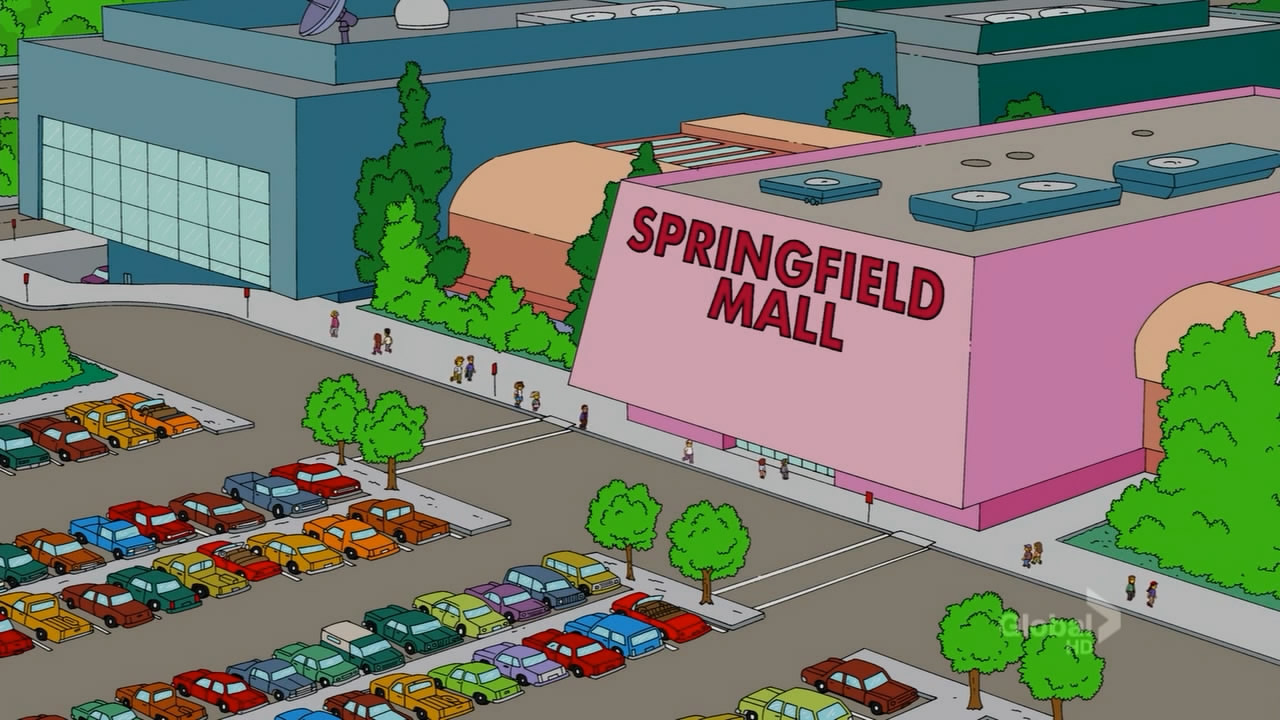 Well, normal for us (we're the ones that put the 'fun' in dysfunction).
Every six weeks or so, my folks come from Greensboro, and Petey, The Kid and I meet them at the mall—usually The Streets at Southpointe.  We wander around, grab some lunch, and do some shopping.
My mom and I gravitate toward Sephora for our mutual quest of the unlined, luminous skin of a toddler, and my own private mission to locate the one mascara which will give me lashes that rival the luxurious flamboyance of a Kardashian.
As for the nerd that is The Kid, any store that sells any Poindexter paraphernalia contains a homing beacon that draws my child like an ant to a melted popsicle.  If the window displays time lords, star ships, or muscle-bound men wearing their underwear on the outside; The Kid's there.
My dad and Petey are normally on the hunt for a bench that will contain them both, as well as the bags and parcels which Mom, The Kid and I mound around them, like gifts around slightly wilted Christmas trees.
We decided this time we'd mix things up a bit and go to Crabtree.
Plans were made, logistics were worked out and we awaited Saturday.
Saturday morning The Kid called them when we arrived at the mall so they could meet us.  When my child was on the phone, I had a strange thought.  "Make sure they're at Crabtree too."
Nope.
Somehow, despite the phone calls firming plans, the location information had been lost somewhere between my lips and my mother's ears.  They were in Durham.
Somebody was going to have to change locations.
The Kid and I really should have gone to them.  But we couldn't.  Luckily my folks are awesome, and they came to us.
The reason we couldn't leave resides in Crabtree's food court.  Not only is this restaurant one of our favorite food court eateries, Kabobi is one our favorite places to eat anywhere.
It's simply the best Mediterranean I've ever eaten.  If you had a Lebanese grandmother you'd hope she could cook like this.  Everything is fresh, and really tasty.  Their lemon chicken is never dry, the fried eggplant is never greasy, and the lentils and rice are what all lentils and rice should strive to be.
If we go to Crabtree, we go to Kabobi.
It's not something we do as often as we'd like, though.  So ever since The Kid was small, we've made a dish that can take the edge off our Kabobi craving.
Roasted garlic hummus
1 head of garlic
2 (15-16 ounce) cans chick-peas, drained and rinsed
2/3 cup well mixed tahini
¼ cup fresh lemon juice, or to taste
¼ cup olive oil, + more for drizzling
¼ to ½ cup water, as needed
Kosher salt
Freshly cracked pepper
Paprika
Toasted pita thins
Roast garlic: Preheat oven to 300.  Cut garlic head in half horizontally.  Drizzle on a little olive oil on cut sides, and season with salt and pepper.  Put halves back together.  Wrap in foil and bake 45 minutes.  When done, remove from oven, unwrap, and let cool.  When cooled, remove cloves from the skins and put into food processor.
In a food processor puree the chick-peas with garlic, tahini, lemon juice, ¼ cup of the oil, and ¼ cup water, scraping down the sides, until the hummus is smooth. Add more water, if necessary, to thin hummus to desired consistency.  Transfer to bowl and season. Drizzle hummus with olive oil and sprinkle with paprika. Serve with warmed pita.
Yield: 4 cups
The brightness of the lemon is a great foil for the deep, sweet flavor of the roasted garlic, so adjust the lemon until there's balance.  And lemon always needs plenty of salt, so don't be shy.  Just keep tasting it.
Like I said, our trip to the mall was just a normal run-of-the-mill trip for my family.  You could duplicate it yourself, though.  In addition to your family you're gonna need a full clown car, a six-pack of monkeys, ten or twelve preschoolers high on jelly beans, and a pair of cantankerous pack mules.
Thanks for your time.