Every year, my grandmother sent us a package for Christmas.  An old-school, wrapped in brown paper, tied with a string package.
Inside were two things.  One was the very fruitcake that every Christmas fruitcake joke is based on.  She'd baked it, wrapped it in cotton fabric, and continually drenched it in some type of alcohol for months.  It was so full of hooch it made the mailman drunk just delivering it. 
When Dad unwrapped that bandaged baked good, my mom, two brothers, and I eyed it like it was a coiled rattlesnake or a six-car pile-up.  It frightened and upset us, but held over us a primal fascination, and we couldn't look away.  If that stuff had been weaponized, and the Russians knew about it, the cold war would have been won by the USA in the mid-sixties.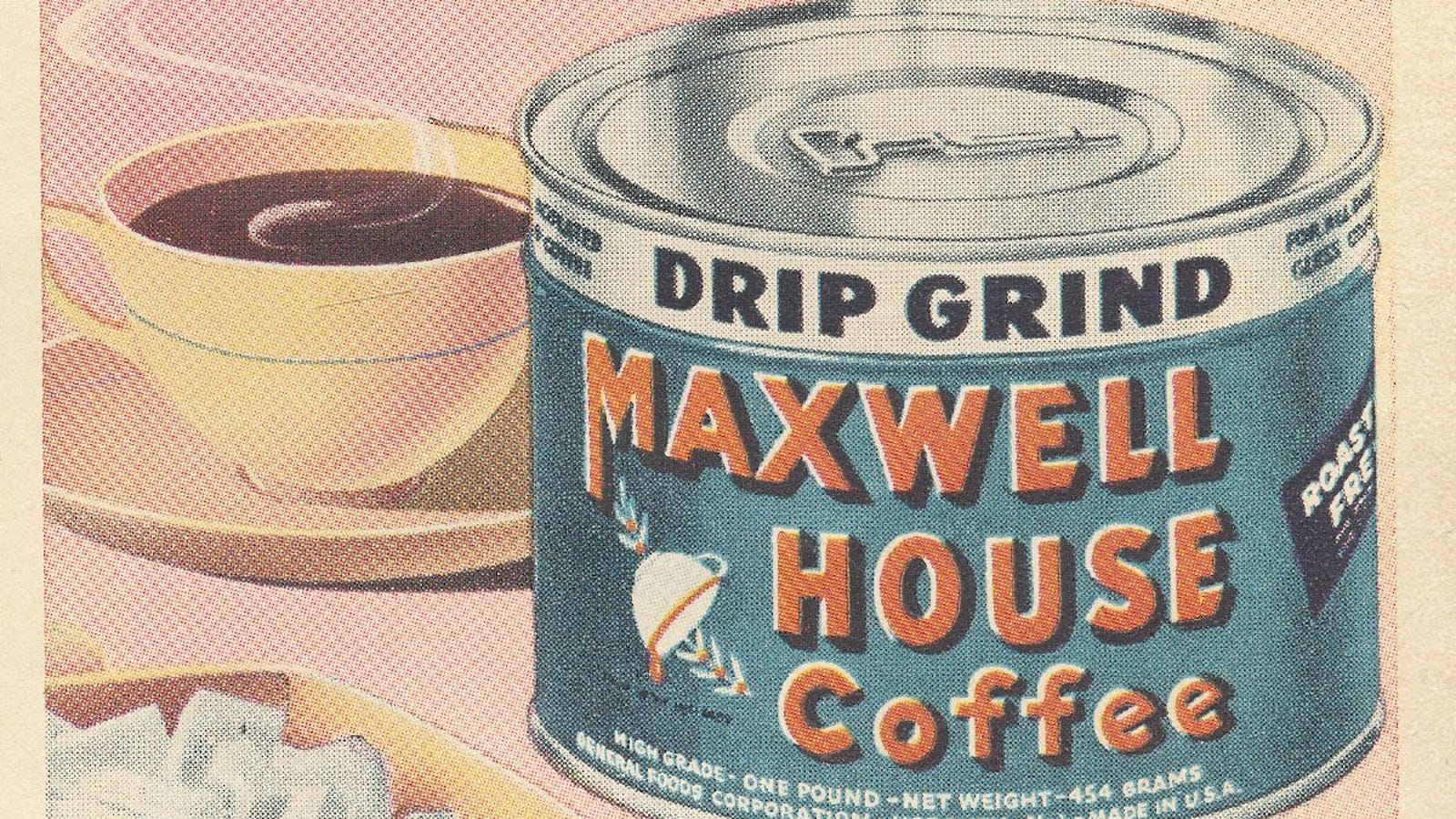 The second item in the box was a large coffee can.  Inside was something that our family literally fought over.  Each time somebody walked into the kitchen, they'd walk out munching, and the rest of us would grumble and quickly find a reason to go in there ourselves and exit munching.
In that Maxwell House can was my grandmother's scrabble.
Granny had her own vocabulary.  She called pimples. "hickeys".  One didn't brush their teeth, they cleaned them.  Her word for posterior was bum.  A crick is a creek.  And, scrabble was Chex mix.
Her stuff was addictive.  When the can was empty we'd run our fingers around it and lick them—or at least I did.  She used Cheerios and All Bran in addition to Chex cereal, peanuts, and pretzels.  Then she made a seasoned butter that tied everything together in savory, garlicky succulence.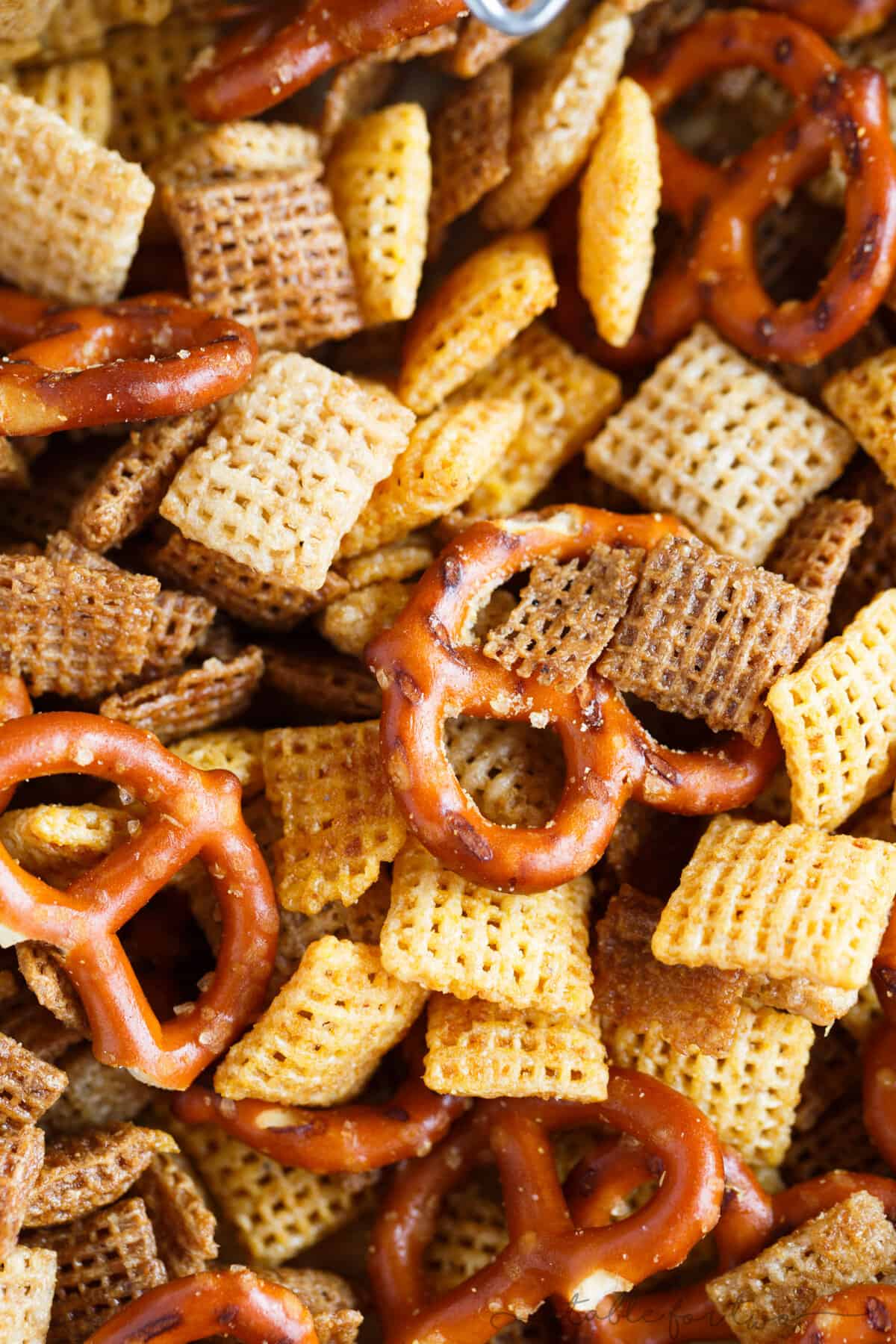 I never thought to get her recipe for the butter, so I make my own version.  I leave out the All Bran and use deluxe mixed nuts from the Peanut Roaster in Henderson.  It's not the same as the scrabble that came in the mail, sealed up in coffee cans, but like hers, it's pretty hard to keep one's fingers out of it.
Granny-inspired Scrabble
1-10 ounce can fancy mixed nuts
Rice Chex
Corn Chex
Cheerios
Gluten-free pretzels
Butter Sauce:
12 ounces butter (1 ½ sticks)
1 tablespoon Worcestershire sauce
1 ½ teaspoons mushroom soy (or other very thick flavorful soy)
1 ½ teaspoons Goya adobo seasoning blend-bitter orange flavor
½ teaspoon garlic powder
¼ teaspoon smoked sweet paprika
Dash of cayenne or hot sauce (optional)
Salt and pepper to taste
Preheat oven to 275.  Place inside oven two large rimmed baking sheets.
Empty nuts into large bowl.  Using the empty nut cup, measure out the next four ingredients, plus an extra ½ of the cup of your favorite ingredient (mine's rice chex).
Melt butter on medium-low and whisk in rest of sauce ingredients except salt & pepper.  Pour over nut/cereal mixture.  Very gently, fold to coat, then taste for seasoning.  Add salt & pepper as needed.
Pour mixture into pans, half in each.  Carefully stirring every 15 minutes, bake for 45-60 minutes until browned and toasty.
Let cool and store in airtight container or zip-top bags for up to three weeks.  Makes about eight cups.
A few variations: add different nuts or cereal.  Make the butter, adding minced sundried tomatoes, let it cool to softened butter stage, then put it into a piece of plastic wrap, roll into neat log and refrigerate.  This flavored butter can be used on meat, pasta, or with some Parmesan cheese grated on top, delicious garlic bread.
The cereal mix is perfect for game day.
So, get off your bum, throw those boring chips into the crick, and make some scrabble.
Thanks for your time.